* * * WELCOME * * *
To the site of Ruth Solomon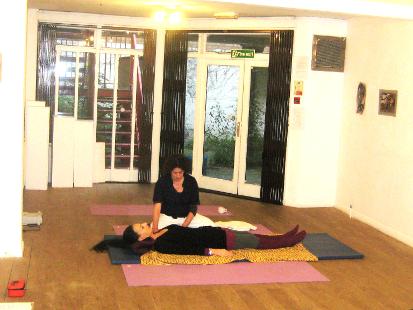 SHIATSU PRACTITIONER
with
TOUCH, MOVEMENT AND SOUND INTERACTION PROGRAMS
For Children with Special Needs
____ ____ ____
ADULTS
Shiatsu is a form of Therapeutic Touch.
It is a gentle approach to working with the whole person in relation to self and other.
It is a journey of noticing what is happening through your body in order to connect.
You can find out more about it on the page "What is Shiatsu?".
Please also refer to the Events page for details of my Clinic.
CHILDREN
I specialise in working with children
on the Autistic Spectrum and
with Complex conditions as well as with other children
with everyday problems and concerns.
TRAINING
I run Programs in Schools and Children's Centres which sometimes involves
Training and passing on Techniques to Staff and parents.
Please refer to the pages "Children's Programs"
and "Training" for more details.
______ ______ ______
Please go to the Contact page to ask me any questions.
Thank-you